How much is this gonna cost me?
The fee is $30 per person per trip at state and government campgrounds and $10 per person at dispersed camp trips. Share a tent split the fee new in 2020! Sign up by clicking the trip you would like to attend and we will email you an invoice that you pay at camp in cash to the Denver Guy Camp Facilitator. The other costs (Your food, fuel, equipment, generally campgrounds allow 2 cars per site, offsite parking and or campsite parking available and may cost depending on the campground). You can minimize your costs with proper planning and maybe borrowing most of the necessary equipment from family and friends. It will still likely be the least expensive weekend getaway you'll ever have! Every man is responsible to bring his own food and drink for the time he will be at camp.
How do we share information?
You can visit this website or our private Facebook group. Your information is kept private among the membership. We maintain a mailing list and send updates monthly, or as warranted — and we use BCC for your email privacy. Upcoming trip information appears on the Schedule tab, and a basic  "who's going" status appears on the Tracker tab.
Can I pick the site I want prior to arriving at camp?
DGC had previously decided that all DGC shared camp sites purchase by DGC in a campground are on a first come first serve basis. What that means is when you arrive at camp you have your choice of the available camp sites. The DGC facilitators work diligently to get the best possibly camp sites in the campgrounds we choose to stay and never overbook a camp trip. Every one will get a camp site to share (Most campgrounds allow 2 tents per camp site) if he registers for a camp trip.
What equipment do I need?
See the Gear List tab for equipment info. There is also some handy resources on the Links tab. If you have no camping experience, come see us at the Spring Meet & Greet, and we can go over all of that with you. Feel free to email us with questions, too.
Will my cellphone work?
Virtually all the campsites we use have NO (or very limited) cellphone reception or WiFi. If you're married to your cellphone, tablet or WiFi gadget, then be prepared for disconnection withdrawal! Just don't make the rest of the group suffer with you. The purpose of camping is, after all, a chance to get away from it all. Even if just for a few days…
What if it's forecast to rain?
The show must go on. Seriously, we can't control the weather. We won't cancel or postpone a trip based upon the forecast. Typically, and there are exceptions, the rain comes and goes pretty quickly. We may see a few hours for rain squalls rolling through the campsite. We usually have several canopies set up to keep us dry in such circumstances. Just as you should pack warm clothes for the colder nights in the mountains, you should pack rain gear… just in case!
Can I bring alcohol?
Sure, but if you get drunk and start stumbling around camp, we will roll our eyes and make catty comments.
I'm from Boulder. Can I come?
Sure. As long as you leave Boulder IN BOULDER. : – )
What "type" of guys are you looking for?
All types, as long as you're respectful and like camping. We're also not big fans of drama.
What if another guy and I,… well,… hit it off?
Happy Camping!
I'm not exactly gay. Can I come?
Sure, any guys into camping can come. Keep in mind almost all of us are gay or bi. Transgender males are also welcome.
I'm a woman. Can I come?
No. Our secrets are our own, hence the name Denver GUY Camp.
I want to bring a friend along.
Great; recruiting is encouraged. Just have him contact us and reserve a spot like everyone else.
What about carpooling?
There is no "official" carpool. Feel free to coordinate with one another. (See the Discussion tab.) Organizing dates & campsites and getting guys to commit and make reservations is already like herding cats. Transportation to and from the site is your responsibility.
How are the campgrounds chosen each year?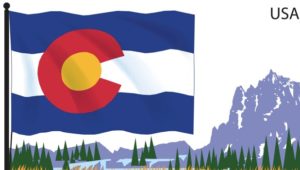 We solicit suggestions from the group, but ultimately we pick campgrounds with prepaid camp sites or off-site locations within a reasonable drive from Denver. Campground reservations fill up fast in the early spring, so it's pretty much necessary to reserve the sites well in advance.
I want to use my RV or camper trailer.
We DO NOT have room for RVs or trailers at the sites that we're reserving for the group, but you're certainly welcome to reserve your own spot at the campground for the same weekend and join us for the company. Of course, if you're paying for your own spot, you don't need to pay the $30 fee.
Do I have to stay all of the nights?
No, but we have to reserve your spot for two nights, so the $30 fee applies whether your stay one night or two.
I need to come up late.
No problem.
What if a fire ban is in place?
We have propane fire rings we can use in a pinch. It's not quite the same, but it's pretty good. Fire ban info: http://www.coemergency.com/p/fire-bans-danger.html
Can I bring my dog?
Subject to the policy of the individual campsite, bringing your dog is fine – as long as that dog gets along with strangers as well as other dogs. ALL DOGS MUST BE ON A LEASH, AND HAS IT'S SHOTS AND TAGS.  IT'S NOT ONLY OUR RULE IT'S THE RULE OF THE PARKS.
I just want to come up and hang out for a while, or join up with a hike or whatever,
without staying the night. Do I have to pay?
No.
I want to join in, last minute.
Just contact us and ask; maybe we haven't filled up all the spots.